COVID-19 Information & Resources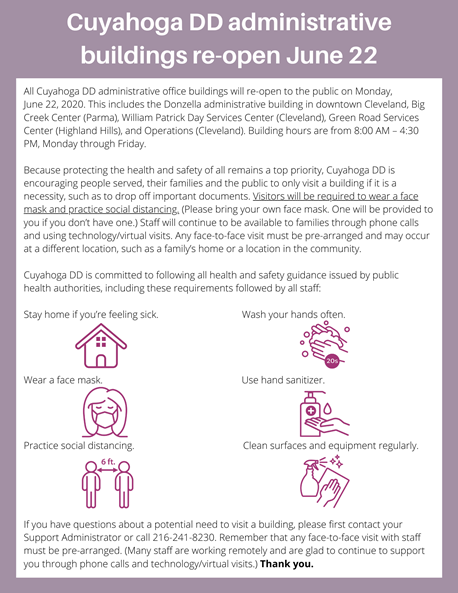 Activity Ideas and Resources. Click here to learn more about activities that can help you fill your time and make a meaningful day.
Health Passport
The Ohio Association of County Boards of DD has created an optional Health Passport that can be used if someone with a developmental disability has to enter a hospital/medical facility without the assistance of a family member or direct support professional. This "passport" contains basic information about the person, such as health status, medical history and aspects of the person's developmental disability that are important for others to know.
Click here to download the updated Health Passport form.
Important Information and Resources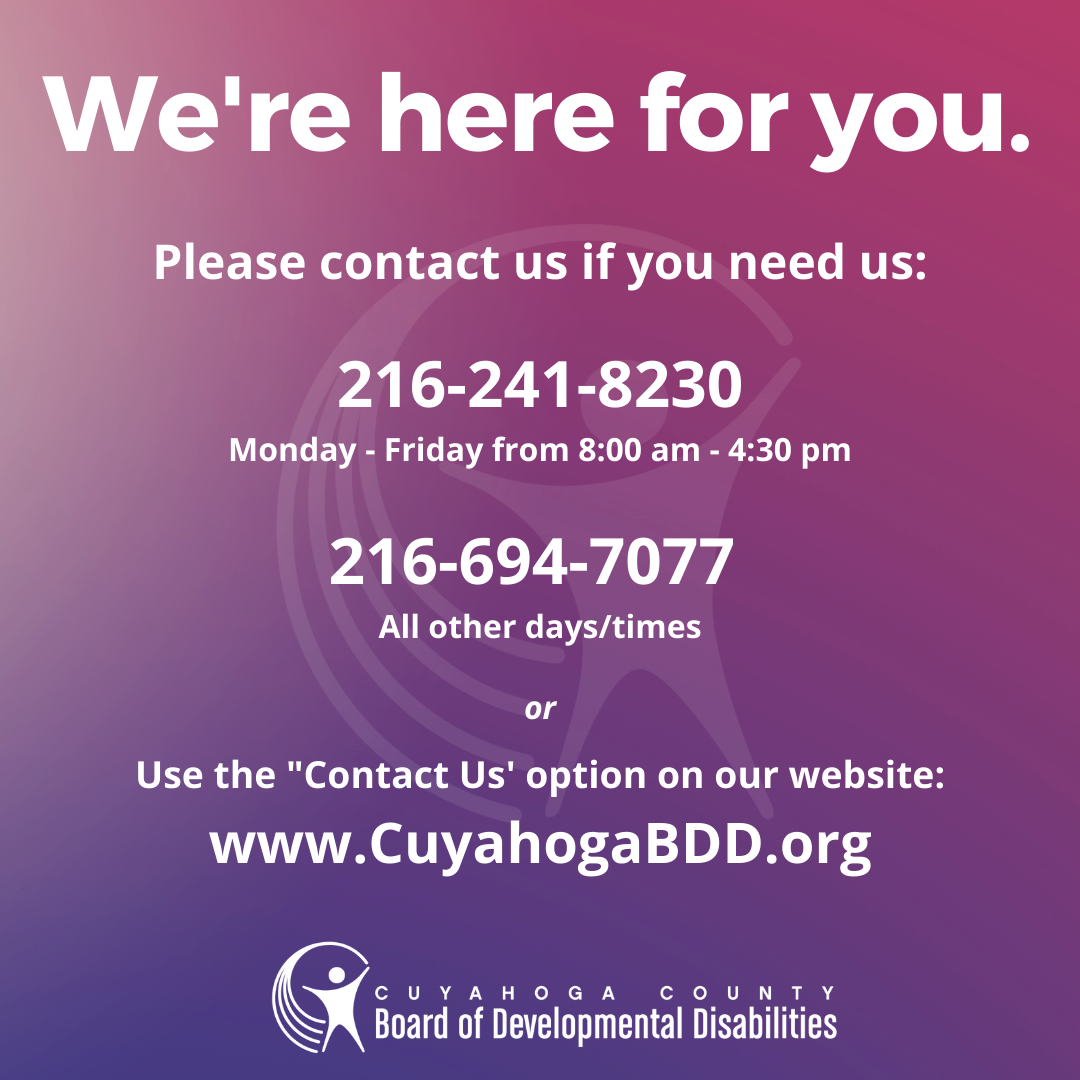 Cuyahoga DD continues to monitor the COVID-19/coronavirus situation and its potential impact on people served and the agency. The health and well-being of all remain our top priority. Click here for Cuyahoga DD's COVID-19 Guidelines (Eff. March 13, 2020)
Up-to-date information about COVID-19 is evolving. It's important to get information from credible, reliable and trustworthy sources. Below are local, state and federal agencies that will provide you with the most current and accurate information:
Administration for Community Living- This federal agency has created an information resource page, What do older adults and people with disabilities need to know about COVID-19?

Ohio Department of Health
Cuyahoga County Board of Health
Need help explaining COVID-19 to others? Consider using this resource: COVID-19 Information By and For People with Disabilities. Click here to access this resource in Spanish.
You can also call 1-833-427-5634 for answers to your questions about COVID-19/coronavirus. A live operator is available 9 AM – 8 PM every day.
Emotional support is available for all Ohioans. Call the COVID CareLine at 1-800-720-9616. Help is available 24 hours a day, seven days a week.
Need support from Cuyahoga DD? We're here for you.
Call us at 216-241-8230 Monday-Friday from 8 AM - 4:30 PM.
Call 216-694-7077 all other days/times.
Or click here to use the 'Contact Us' option for non-urgent needs.