COVID-19 Information & Resources
Click here for Cuyahoga DD's COVID-19 Guidelines (Eff. March 13, 2020)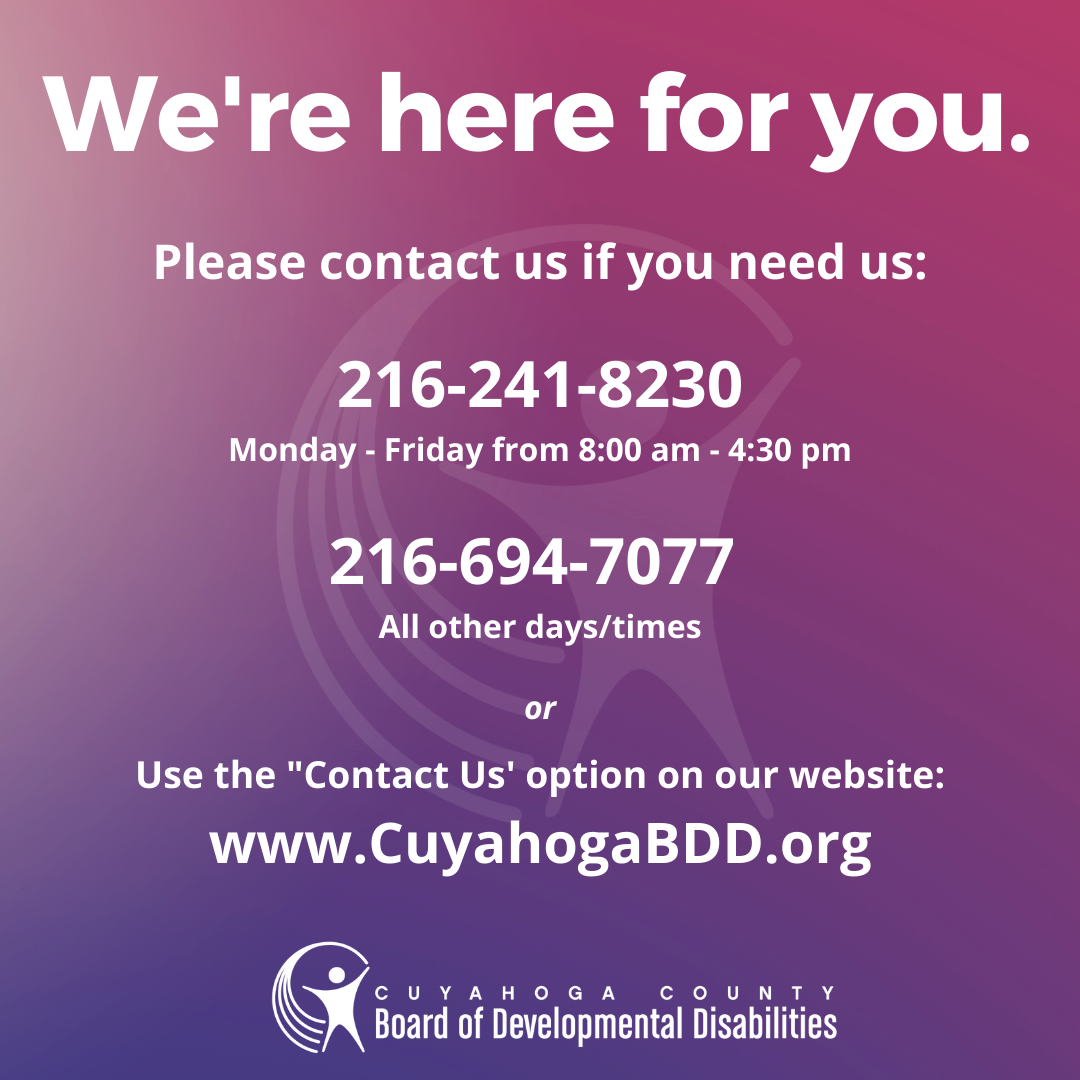 Cuyahoga DD continues to monitor the COVID-19/coronavirus situation and its potential impact on people served and the agency. The health and well-being of all remain our top priority. Specific guidelines on the current status of Cuyahoga DD's operations with regards to COVID-19 are available by clicking the button above.
Up-to-date information about COVID-19 is evolving. It's important to get information from credible, reliable and trustworthy sources. Below are local, state and federal agencies that will provide you with the most current and accurate information:
Administration for Community Living- This federal agency has created an information resource page, What do older adults and people with disabilities need to know about COVID-19?

Ohio Department of Health
Cuyahoga County Board of Health
Need help explaining COVID-19 to others? Consider using this resource: COVID-19 Information By and For People with Disabilities. Click here to access this resource in Spanish.
You can also call 1-833-427-5634 for answers to your questions about COVID-19/coronavirus. A live operator is available 9 AM – 8 PM every day.
Need support from Cuyahoga DD? We're here for you.
Call us at 216-241-8230 Monday-Friday from 8 AM - 4:30 PM.
Call 216-694-7077 all other days/times.
Or click here to use the 'Contact Us' option for non-urgent needs.