Custom Living Environment
Interested in seeing technology in action in a real-life setting? Consider a visit to Cuyahoga DD's CLE (Custom Living Environment). This smart apartment, located at the William Patrick Day Center, showcases many assistive technology tools that can be used in a person's home to increase independence that are also available through our lending libraries.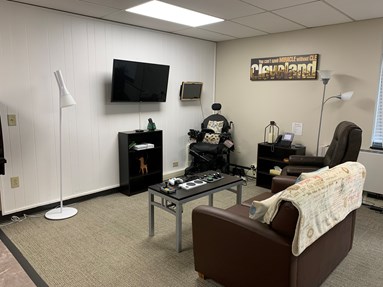 Assistive Technology Vehicle
Cuyahoga DD also has an ATV – Assistive Technology Vehicle. The ATV is a mobile version of the CLE that can be available at public events, conferences and other opportunities in the community. Click on the button below to sign up for a visit to the CLE or to schedule the ATV for your conference or community event.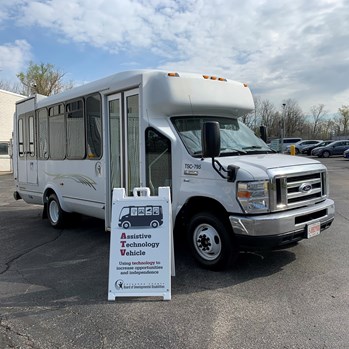 Mobile Sensory Space
Completed in July 2023, the Mobile Sensory Space is a portable unit perfect for community events and conferences. The vehicle provides a calming space for anyone who may become overstimulated at community events and activities. Our Mobile Sensory Space enables us to showcase a variety of sensory equipment to help with self-calming and regulation for day programs and community locations looking for ideas to create their own dedicated sensory space.
The vehicle has a full complement of sensory equipment for relaxation or stimulation including a mesmerizing Bubble Tube, interactive tactile panels, twinkling lights, and much more. We can drive up, park, and open a spectacular sensory environment practically anywhere!
Mobile Sensory Space Request Form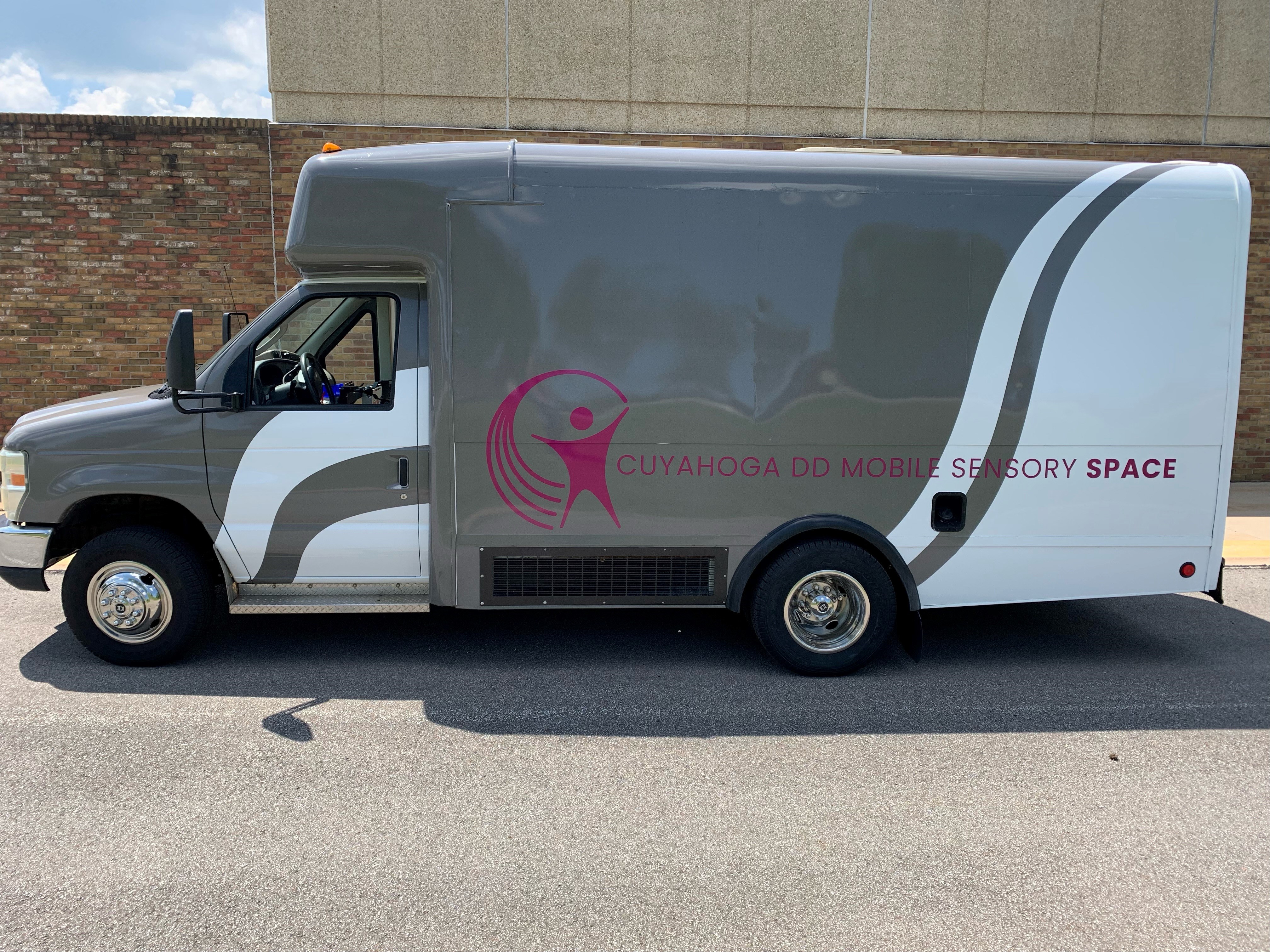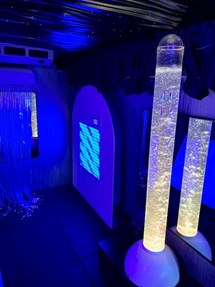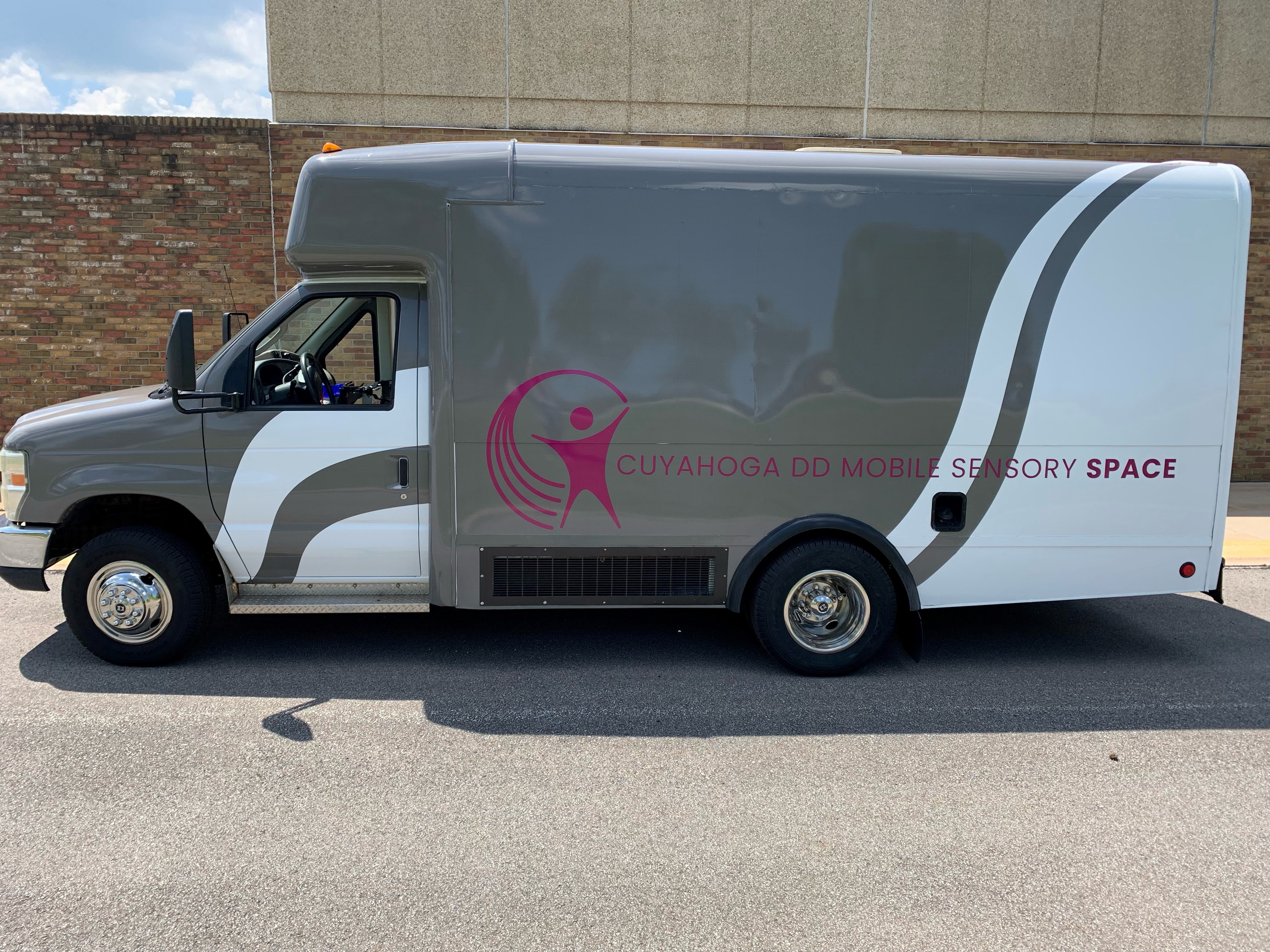 CLE Virtual Tour
Are you interested in viewing the CLE (Custom Living Environment) for yourself virtually? Product demonstration videos can now be viewed at any pace to learn about the assistive technology in the CLE. View the CLE Virtual Tour on our website by clicking the button below. 
Lending Libraries
Cuyahoga DD has two equipment lending libraries containing over 4,000 pieces of equipment that are used to increase participation and promote safety and independence for people with developmental disabilities:
OT/PT Library – Contains items used for mobility and activities of daily living such as wheelchairs, lifts, toileting and bathing equipment, etc.
Assistive Technology (AT) Library – Contains items ranging from low to high tech devices such as adaptive switches, watch minders and video doorbells.
Equipment can be loaned for trial periods to eligible individuals as well as to public school districts (Cuyahoga County only) and provider agencies to support people with developmental disabilities they are serving. Cuyahoga DD's equipment lending allows individuals to move through multiple trials, if necessary, in order to find the right fit before purchasing. Equipment can also be loaned for short term needs where no future purchase may be necessary.
For more information on the OT/PT Library call 216-736-4505.
For more information on the AT Library call 216-736-2649.